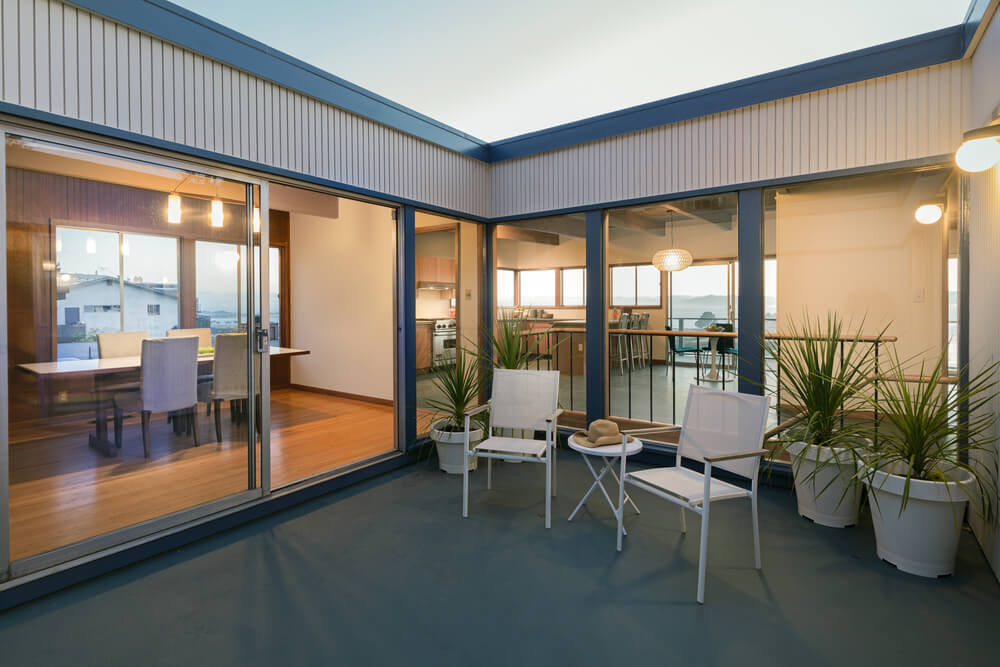 Sliding vs. French Doors
Are you thinking of expanding your dining room or kitchen? Maybe you want to upgrade an exterior door that accesses the backyard. If so, you're probably trying to figure out which door to use. Should you get a French door or a sliding door? While two great options, it's up to you to choose what's best for you. Both doors have their advantages and disadvantages that you should consider in the process. Here are some factors to consider.
Style + Appearance
French Doors: These doors create a stronger classical feel, particularly mullion-styled types, but can be one-dimensional. French doors can be viewed as a pair of doors that open outward and make great additions to French style, Colonial, Mediterranean, Victorian, and Georgian homes.
Sliding Doors: Sliding doors are versatile doors that are ideal for use in partitioning a room, letting in more light or allowing more space and relatively seamless flow from one space to the next. These are common in homes with high foot traffic. In the home, sliding doors are beneficial when separating the interior from the exterior of the home.
Light + Ventilation
French Doors: Both French doors and sliding doors pretty much even in their ability to let light in a space. Typically, both types of doors are mostly made of glass. Still, a mullioned French door is capable of breaking up the view more so than a sliding door with a single large pane of glass.
Sliding Doors: Sliding doors, particularly with a screen, have a small edge over French doors when it comes to ventilation. may have a slight edge, assuming, of course, they come with a sliding screen, since they don't tend to have a second screen door to act as a barrier for things like bugs.
Maintenance + Upkeep:
French Doors: Compared to sliding doors, French doors are easier to maintain. There may be the need to occasionally maintain or replace the hinges, and around the glass may need to be trimmed. Wood doors may need a fresh coat of paint every now and again.
Sliding Doors: With cheaper sliding doors, eventually, the sliding component will slip off the track, or it will begin to stick, which can be a challenge to repair and can be a hassle to fix. The constant sliding motions tend to cause wear and tear on sliding doors. Cleaning the parts on occasion helps the sliding door to operate as it's designed to.
Sliding doors offer more versatility than french doors overall, but both options can be great in any home. If you're interested in sliding doors, contact our team at Atlantic Window Warehouse today to get started!