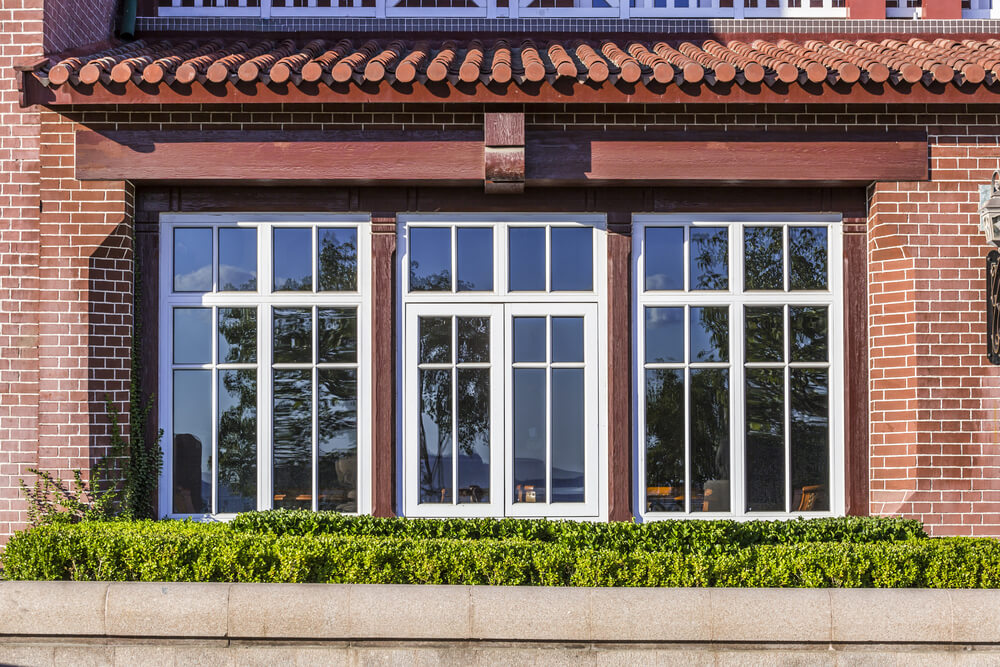 Awning vs. Casement Windows
When choosing replacement windows for your home, you have an abundance of options. However, if the window you are looking to replace needs to provide good ventilation or you are looking for an unobstructed view, you might consider awning windows or casement windows.
Both awning and casement windows are referred to as crank windows since they are both opened with crank mechanisms. They are the most secure and most energy-efficient window option available, which is very valuable to homeowners. While they are similar in style, they do have some distinct differences to consider.
Casement Windows
Casement windows are hinged at the side and open outward, to the left or the right, similar to a door. They are typically made for openings where the height is greater than the width. Casement windows are the only window type available that fully open, and this makes them very easy to clean.
One consideration for casement windows is that they are not ideal for use in very windy environments. If the window is open when it is windy, it can bend the hinges slightly, which can make the window harder to open or close. The weight of the window itself can also damage the hinges over time, especially if it is not made well. This may require replacement of the hinges or window more often than other window types.
Some location ideas for casement windows include in a bathroom or other small window space, flanking a picture window to add ventilation, or in a bay window configuration.
Awning Windows
Awning windows are hinged at the top. They open from the bottom and tilt out. Awning windows are made for openings in which the width is greater than the height. One unique benefit to awning windows is that they are the best type to open when it rains because the rain runs off the window and does not drip inside.
Some location ideas for awning windows include over the kitchen sink, a basement, or a bedroom. Shrubbery or branches outside the window could prevent or hamper the awning windows from being opened, so landscaping is another consideration for this window type.
Whether you choose casement or awning windows, crank windows have multiple benefits. Some of these include excellent ventilation, unobstructed views, energy efficiency, effortless operation, easy cleaning options, and security. You also have many options for customizing both crank window types including energy-efficient glass, designer glass, interior, and exterior color options, and various hardware options, to help you achieve the desired look for your home.