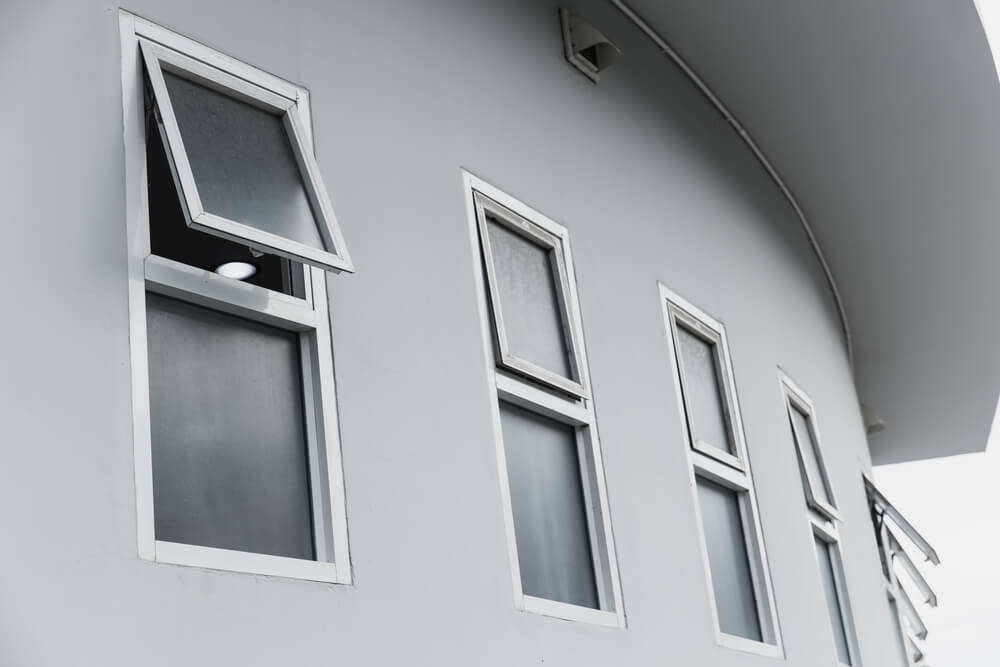 Advantages and Disadvantages of Awning Windows
When deciding to upgrade windows or have replacement windows installed there are many options to choose from, awning windows being one of them. Each window style has its own personal advantages and disadvantages, read on to find out if this type of replacement windows is a good choice.
Advantages of Awning Windows
Ventilation While Maintaining Privacy
Due to their unique design awning windows are placed higher up than other types of window designs. This special feature allows for more ventilation and airflow in whatever room they are installed in. These type of replacement windows create a layout that offers more privacy while making the layout of the room better for decorating due to more wall space in the room.
Protection Against Weather Elements
Leaving windows open during the inclement weather conditions is usually not an option but with this design, you won't have to close your windows due to rain or other elements of the weather. Their unique design, which has the sash behaving like an awning will allow for those great breezy storms to air out the home without soaking down the furnishings and belongings inside.
Disadvantages of Awning Windows
Potential Safety Issues
As stated above awning windows are uniquely designed, but unlike other windows, they have the screens on the inside of the window which can potentially make it harder for someone to escape home in the event of a fire or other harmful and life-threatening situation. This design issue can be remedied by having multiple entrance and exits in a room that has one of these windows.
Dangerous in High Traffic Areas
If these replacement windows are placed in the wrong area, such as overlooking a deck, it is possible that they can be harmful or hurtful. The fact that the open window sash sticks out from the house can increase the likelihood of someone accidentally bumping into it and causing injuries. This disadvantage is easily remedied by proper placement of them in a home.
In Conclusion
Every window has its advantages and disadvantages, nothing is perfect in life. While awning windows do have some disadvantages, they can be easily remedied with a few modifications and are still a great option to change up the appearance of a home or room. They allow for better ventilation and protection against the elements of the weather which can promote greater enjoyment of nature while being stuck inside. If you think you want awning windows for your home or business, give Atlantic Window Warehousing a call today!