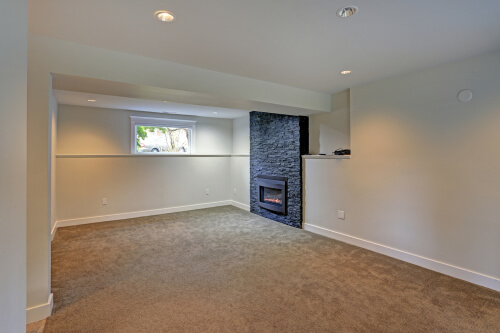 8 Reasons Why You Should Replace Your Basement Windows
When replacing the windows of your home, there is often a section of the house where most homeowners forget about in regards to putting new windows in. The room in question is the basement, and it is usually overlooked because it is the bottom of the house where most people wouldn't think those windows would need to be touched. However, there are many reasons why replacing your basement windows can improve your home. They can provide natural light, ventilation, and add curb appeal to your home. Below are eight reasons why you should consider getting your basement windows replaced.
Get Rid Of Gaps To Stop Air Infiltration
One of the biggest, but not recognizable, factors of air getting into or leaving your home is through cracks and gaps somewhere in the home's foundation or basement. Your basement's original windows likely have gaps where it meets the walls, as well as cracking around the window frame. These cracks and gaps can let heat escape during the winter and have heat enter the home during the summer, which will cause non-pleasant living conditions. To fix this, replace your basement windows with new windows.
Insulated Glass in Basement Windows
If you are looking for a more quiet and enjoyable experience in your basement area then replacing these windows can help you achieve this goal. Most basement windows contain a thin piece of glass that separates your area from the outside world. Basement windows nowadays come with thicker and more insulated glass which can keep the effects of harsh temperatures out. What makes replacing your basement windows with insulated glass, is that it not only helps with climate but also with noise control. Insulated glass increases noise reduction in your basement, and creates a peaceful ambiance.
Improves Energy Efficiency
As stated above, insulated glass has many benefits when used for replacement windows for your basement. From eliminating air infiltration to keeping noise and unwanted temperatures out of your basement, insulated windows are the way to go for basement replacement windows. With these benefits, your energy bill will be lower as these windows can help lower heating/cooling costs of your home.
Keeps Moisture Out
Another reason to replace your basement windows is that of moisture getting into your basement through cracks and gaps from seal failure. This moisture can cause your basement to become damp, which can assist with mold growth. If not treated, moisture can lead t flooding and damage to walls, floors, and furniture of your basement. Replacing your basement windows can help prevent moisture and mold as your new windows will be properly sealed and all cracks and gaps will be covered by the new window.
Enhances Security
When it comes to home break-ins, most of the time intruders enter through basement windows as old windows have a thin pane of glass. By replacing your basement windows with a more durable and thicker glass pane, you will have a peace of mind that your basement and home will be protected from any potential intruders.
Improves Air Flow
Most basements are used for working on hobbies, a home gym, a hangout place for teens, or even as secondary storage. With these activities going on, fumes, and foul smells can easily fill the room, which is why you will want proper ventilation. Old basement windows may not open smoothly or even at all which can make these smells linger in your basement. Proper window replacement for your basement can allow you to have proper ventilation to eliminate any harmful or foul smells.
Adds Aesthetic Appeal
Out of all the windows in your home, the ones that will be prone to extra wear an tear due to excess moisture and weather conditions are your basement windows. Having old looking and rusted windows, even if its just the basement windows, can affect the curb appeal of your home in a negative way. To prevent this, and even increase your home's curb appeal, is by replacing your basement windows. Not only can you increase your home's look, replacing your windows is a great way to increase your home's chances of being bought if you are planning on selling your home.
Variety Of Window Styles
While basement windows are often seen as small and unappealing windows, they don't have to be. Replace old windows with more aesthetically appealing windows, as there are a wide variety of styles to choose from. Styles such as hopper windows, sliding windows, double hung, and much more. Any of these styles will not only improve the look of your home and basement, but also the functionality of your basement.
If you have any questions on window replacements for any part of your home, be sure to contact us today.