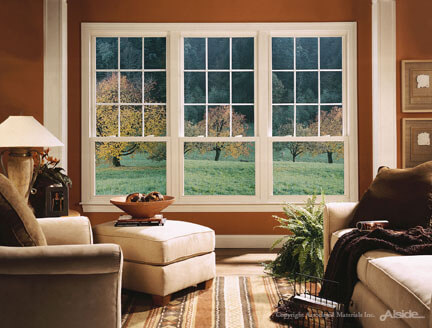 5 Benefits of Double Hung Windows
Are you thinking about getting new windows for your home?  If so, you'll find that there are a lot of options out there when looking at window replacements.  One of the great options is double hung windows.  Double hung replacement windows are easy to clean, energy efficient, have great airflow, and are extremely versatile!
Here are 5 benefits to installing double hung windows in your home:
Easy to Clean
Most double hung windows are made so that they are easy to clean.  Since double hung window tilt in, it makes for really easy cleaning.  Just tilt the windows in, spray, wipe, and tilt them back into place.  No need to climb up on that rickety old ladder and risk falling!  Brighten up your windows and your home from the safety and comfort of the indoors.
Energy Efficient
New windows are extremely energy efficient, and double hung windows are no exception.  If you are shopping for replacement windows, and energy efficiency is at the forefront of your decision, double hung windows make a great choice.  What's even better is that you'll be saving money on your heating and cooling costs, all while enjoying the beauty that new windows bring to your home.
Window Air Conditioning
Don't have a central air conditioning system in your home?  That's ok, if you choose double hung replacement windows for your home, you can easily install window air conditioning units and help you keep cool all summer long!
Better Airflow
Speaking of keeping cool, did you know that double hug windows offer better airflow than some other types of windows since they open by moving up and down?  This allows the breeze to flow through your home, keeping your house smelling fresh and clean.
Versatility and Options
Double hung windows have a ton of versatility and a wide range of options.  Choose from a variety of materials, sizes, styles, and colors for your new windows!  Having the flexibility to be able to get exactly what you want is a must when you are shopping for new windows!
Double hung replacement windows may be the answer that you are looking for when you get new windows for your home! Contact Atlantic Window Warehouse for all your replacement window needs.